Departments and Services
We are committed to offer world class services and treatments with high success rates at affordable cost.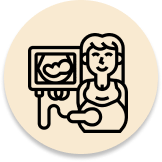 Level 2 Scans with 3D/4D Technology
Sound waves used by ultrasound helps in creating an image of baby inside the womb. Traditional 2D scan are being used to take the images of baby and his internal organs to check the growth. 2D ultrasounds also helps in detecting any kind of issues in heart, kidney, lungs or even down syndrome. On the other side 3D ultrasounds make a three-layered picture of your child, while 4D ultrasounds make a live video impact, similar to a film - you can watch your child smile or yawn.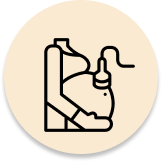 USG Abdomen
Abdominal ultrasound also known as sonography is a safest imaging test which is done with the high frequency sound waves to scan the internal organs including the liver, gallbladder, spleen, pancreas, and kidneys. The veins that lead to a portion of these organs, for example, the substandard vena cava and aorta, can likewise be inspected with ultrasound.