Departments and Services
We are committed to offer world class services and treatments with high success rates at affordable cost.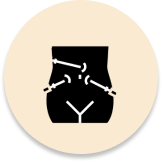 C- Section
With our team of obstetricians, you can have a safe and precise C-section birth. As part of our multidisciplinary team, we have obstetricians, intensivists, neonatologists, midwives, as well as specially trained nurses, and anesthetists. With 5000 plus successful C-Section surgeries done by our team helps us to handle complex cases. With high-end critical care services like modular operating theaters, advanced ICU s, 24x7 epidural services, and a central fetal monitoring system, our team makes sure your C-section delivery is both safe and comfortable.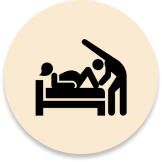 High Risk Pregnancy Management
Whether it's your most memorable pregnancy or your second, hearing your obstetrician, nurture professional or birthing assistant say that your pregnancy is high risk can feel concerning. High-risk pregnancy is a term that can mean a wide assortment of common conditions. A large number of them are connected with pre-existing conditions you might have had prior to becoming pregnant or conditions you might have created while pregnant or during delivery such as recurrent miscarriages, previous pregnancy loss, bad obstetric history, still birth etc.
A high-risk pregnancy doesn't be guaranteed to imply that your pregnancy will be more troublesome or testing than a normal pregnancy. In any case, it truly does at times imply that you should consult a maternal-fetal medicine trained professional and go through more checking than somebody with a low-risk pregnancy. Department of Gynecology and obstetrics at Global Cradle are well trained to handle high risk pregnancy cases; their experience of decades in high risk pregnancy management enables them to deliver safe pregnancy.